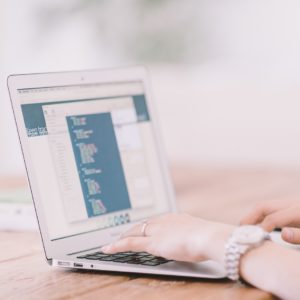 As a result of the coronavirus pandemic, many medical services are now rendered at a distance using new technologies like chatbots and software for telehealth. One of the challenges of telehealth is accessing the electronic health record (EHR), a problem that can be solved by switching to a cloud-based system. Cloud-based EHRs make it possible to access patient data from anywhere and more efficiently share it with other providers.
The result is safer care with better coordination. The pandemic has also placed significant financial pressures on health institutions. As a result, some have looked at cloud-based EHRs as one of the solutions to this problem. Cloud-based EHRs are significantly less expensive than the overhead costs of managing information technology (IT) infrastructures on premises.
Moving into 2021, more healthcare systems may adopt cloud technologies as a way of reducing costs while simultaneously improving care. Research done before the pandemic showed that 30 percent of practices with more than 11 practitioners intended to adopt a cloud EHR by 2021. This number has likely only increased due to coronavirus.
Some of the key benefits of using the cloud for EHRs include:
1. Better data security.
Naturally, one of the biggest questions when it comes to adopting a new EHR is data security. Patient medical records contain a great deal of protected data, including names, social security numbers, addresses, lab results, and more. EHR developers have undertaken a number of initiatives to optimize the security of their systems and safeguard protected health information.
Traditionally, people have considered in-house EHRs safer than cloud-based options, but many experts are now saying that the opposite is true. Part of this relates to recent developments in cloud service provider data centers and their efforts to maximize security.
These centers are now extremely secure and protected from both outsider and insider threats. IT providers are using physical, technical, and administrative means of protecting the servers and, thus, patient information. A data breach could significantly undermine trust in a healthcare system, so security needs to be a priority.
Ultimately, data centers offer more security than is possible on-site. In addition, cloud services themselves have advanced security features like access logging and data encryption to protect patient information. For the most part, moving to a cloud-based system would actually safeguard against a data breach.
2. Efficient data exchange.
Cloud-based EHRs facilitate interoperability and make it much easier and secure to share information related to patient care with other providers. Data exchange has been one of the biggest issues in healthcare delivery. Frequently, EHRs are not able to communicate with each other due to compatibility issues. This can cause clinician burnout, delays in care, and increased costs when tests are repeated.
Healthcare systems have placed a lot of pressure on EHR developers to increase interoperability, but it remains a challenge. A survey from 2019 found that nearly half of acute care providers and a third of post-acute care providers have had difficulty accessing shared patient information.
Cloud-based EHRs are well-positioned to overcome the issue of interoperability. Because patient data is stored in the cloud, it can be accessed from anywhere given the proper permissions. Thus, providers using a different EHR can still access the information contained in a centralized data repository remotely.
When this data is only available on-site, accessibility is much more limited. Adopting a cloud-based system is a way to move towards universal interoperability. Sharing information allows providers to optimize care. It has been shown to reduce readmission rates while also making for smoother transitions in care.
3. Reduced operating costs.
On-site EHRs are one of the most significant expenses for an organization. Implementation, optimization, and replacement costs are significant. With many on-site systems, it is necessary to buy both the hardware and software, in addition to licensing the technology and paying for installation.
Organizations often consider these expenses an upfront investment that will reduce operating costs. However, the truth is that new modules frequently become available that need to be purchased. Maintenance costs can also drive overall expense. Typically, contracts are laddered, but hospitals need to pay off all contracts if they want to make a change. This makes it difficult to switch to a different system when needs change.
As already mentioned, cloud-based EHRs can significantly reduce the costs associated with these systems. With cloud-based services, IT resources are acquired on an as-needed basis and paid as an operating expense. Furthermore, IT resources are handled by the cloud provider, so the costs of staff for deploying and maintaining these systems are included in the overall cost of the cloud EHR.
Using the cloud can prove especially beneficial for hospitals that are small, rural, or based in the community. These institutions no longer need the massive upfront investment to implement an in-house EHR, which has historically been one of the barriers to opening new hospitals. Implementing a cloud system is much cheaper, with some providers offer services for as low as $100 per month.