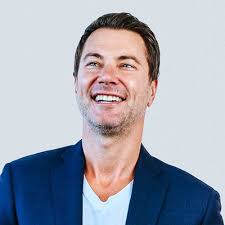 Bill Malloy is a successful technologist and experienced company builder who dedicates much of his free time to philanthropy. His philanthropic pursuits include supporting nonprofit organizations that cover all aspects of cancer care, from diagnosis to treatment. Bill Malloy divides his time between many different philanthropic positions. In addition to working closely with the Malloy Foundation, he is co-founder of the PEERS Network, a non-profit group uniting the San Diego philanthropic community. He is also the former treasurer and board member of the Equinox Center. Furthermore, he serves as president of Malloy and Company, which works to drive positive change in the community and environment through innovative approaches.
As a venture capitalist, Mr. Malloy cofounded Sway Ventures, a venture capital firm that invests in software companies and provides them with hands-on support through all stages of operations. Sway Ventures also worked to build a strong business ecosystem between the United States and Europe, the Middle East, and Africa (EMEA). Mr. Malloy also spent time with DFJ–Zone Ventures, where he worked to identify several potential new investments between Southern California and Silicon Valley. He helped companies refine their business strategies, address operational issues, and optimize financial structuring. Over the years, he has co-led investments in several prominent startups, including Lyft, SendGrid, Twilio, Uber, and Addepar.
Currently, Bill Malloy focuses on investing in tech-driven software companies, capitalizing on his extensive business-building and product management experience to provide strategic guidance. He is the co-founder of NEX3, which invests in frontier technologies and startups. Also, he spent five years at Listen.com and MusicMatch, both of which were acquired by billion-dollar companies. Over his career, he has sat on the boards of several leading companies, including HyTrust, Zanbato, Fetch Robotics, Penrose, and Tally.
In preparation for his career, Mr. Malloy earned an MBA from the University of Southern California, following a bachelor's in engineering from Clemson University.
Connect with me:

https://angel.co/billmalloy
https://www.facebook.com/wmalloyiii
https://medium.com/@wmalloyiii
https://twitter.com/bmalloyIII