Rising healthcare costs remain a significant burden in the United States, comprising nearly 20 percent of the GDP, and this trend shows no signs of slowing down in the near future. In fact, such costs might continue to increase, particularly with greater life expectancy combined with an aging population. Three out of four Americans aged 65 and older live with multiple chronic conditions. While regulations have historically been a barrier to incorporating new technology into healthcare, digital health advancements have served to provide patients with a greater connection to their own health than ever before. This has led patients to seek out healthcare that is more easily accessible, affordable, and of a higher quality. Below is a recap of guest panelists as we addressed some of these concerns and discussed ways in which changes in technology can improve standards of care. I hope some of this data is even more important now in the new COVID-19 world we all live in.
Panelists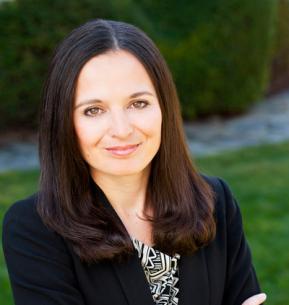 The panel included Iana Dimkova, the director of investing at GE Ventures, and Sai Shankar, the vice president of global digital healthcare systems at Aptar.
Dimkova, who began working with GE Ventures in 2015, typically invests in life sciences, tech-enabled services, and healthcare IT startups. Her background in healthcare includes prior positions with ProCure Treatment Centers, where she helped the business to generate over $700 million and acquire numerous strategic investments from independent physician groups and large healthcare systems. She also helped to develop and manage the company's extensive network of radiation (proton) therapy centers.
In 2017, Shankar joined Aptar, bringing over 15 years of experience in business strategy and product development specific to the pharmaceutical industry. Aptar is a global supplier of innovative products for customer dispensing, active packaging, and sealing solutions used in the healthcare sector. Prior to joining Aptar, Shankar worked at Conagra Brands, Allergan, and Sanofi.
Key Points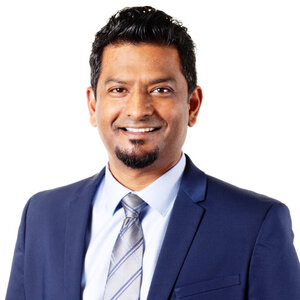 Topics covered in the panel discussion included the panelists' views on the future of delivery of care from a macro perspective, consumer trends toward preventative care, digital health solutions, and hospital and physician fees and costs. Additionally, Dimkova and Shanker shared their insights on expectations regarding changes in incumbent players in healthcare; regulation issues; the importance of social and behavioral data; and the continued promise in areas such as interoperability, supply chains, and the revenue cycle in light of innovations such as artificial intelligence (AI) and machine learning.
During the discussion, Dimkova noted that one of the main problems associated with improving the delivery of care is the outdated systems and infrastructure that comprise the backbone of health systems. This includes issues related to the accuracy and accessibility of electronic health records (EHR). The data contained within these records does not present a full picture of a patient's overall health. Additionally, a disconnect remains between EHR systems and claims systems, making it more difficult for healthcare stakeholders and payors to understand the extent of costs related to the care being delivered. The billing departments of large healthcare systems also still have hundreds of workers who are solely dedicated to manually coding for treatments provided on-site. Without complete and accurate data, even the most sophisticated algorithms found in AI and machine learning tools cannot produce correct and actionable results. Businesses focused on improving interoperability and effective data analysis of healthcare records, such as Roam Analytics, could help to devise digital health solutions in this area. A challenge for early stage venture backed companies like Roam Analytics is that a better technology may not always win given the dynamics of this complex sector.
Shankar offered the view that if more ownership of care goes into the hands of patients—rather than hospitals, doctors, and pharmaceutical companies—that will provide them with greater control over the financial and treatment aspects of healthcare. Providing them with more access to telehealth options and technology developments, as well as an increased use of smartphones, can help with this shift. This includes innovations in patient-centered digital health tools. Moreover, a key problem in healthcare now is the expectation for patients with mental-health conditions to seek care at a hospital or doctor's office. A person with clinical depression, for example, would likely be reluctant to see a doctor to obtain care or medication. Shanker stated that advancements in care delivery need to consider the patient's perspective in order to address this issue.
Takeaway
One of the primary challenges related to healthcare is the rising costs, along with continued patient demand for higher-quality and more accessible care. In order to improve the delivery of care, healthcare organizations should focus on digital health solutions in an effort to reduce costs and expand access to high-quality care. This discussion was important before COVID-19 and now is critical as we think about ways to improve the delivery of care to our loved ones and the world.