The latest application for virtual reality is in health care. VirtualRx, or the use of virtual reality applications for patient therapy, has entered the health care industry in earnest, and it's showing great potential to significantly transform it.
One of the new digital health startups that has entered the virtual reality arena is AppliedVR, a startup that is focused on bringing virtual reality solutions to patients across the country. Its solutions have a foundation in years of medical research and are backed by leaders in the health care industry. Here, we'll explore the beginnings of this company and discover what kind of impact it's been making since then.
Potential to Revolutionize the Health Care Industry

Founded in 2015, AppliedVR possesses tech entrepreneurs who paired up early on with influential health care practitioners and academic researchers to create innovative solutions for pain management. Its vision was to create a platform for virtual reality pain management and to provide physicians, hospitals, and other medical institutions with new treatment methods for pain management. The fact that pain management is possible without the use of opioids or other drugs could revolutionize the health care industry and even provide an end to the opioid crisis. If AppliedVR's platform can become a go-to treatment method, it could alter the health care and pharmaceutical industries in a fundamental way. Its digital wellness platform can be used for acute pain, chronic pain, and anxiety surrounding medical procedures, both before and after surgery and other treatment.
Partnerships and Grants
AppliedVR has undertaken a number of prestigious partnerships. Its team has partnered with Cedars-Sinai Medical Center since 2016, when it introduced some of its solutions in the hospital's Spine Center, Department of Surgery, and Orthopaedic Center. Many of AppliedVR's primary products were developed with Cedars-Sinai. Pain RelieVR, which was the first product suite to be introduced, offered several immersive VR games that could be used to direct patients' attention from a particular procedure or from the recovery process itself. The Anxiety RelieVR suite was developed in conjunction with psychologists and other leading academics, with features such as Guided Relaxation to direct patients' attention away from the sometimes anxiety-inducing medical environment and on to other, more relaxing places in the virtual reality arena. The tools also teach patients mindfulness and other relaxation techniques, helping them to manage anxiety and stress.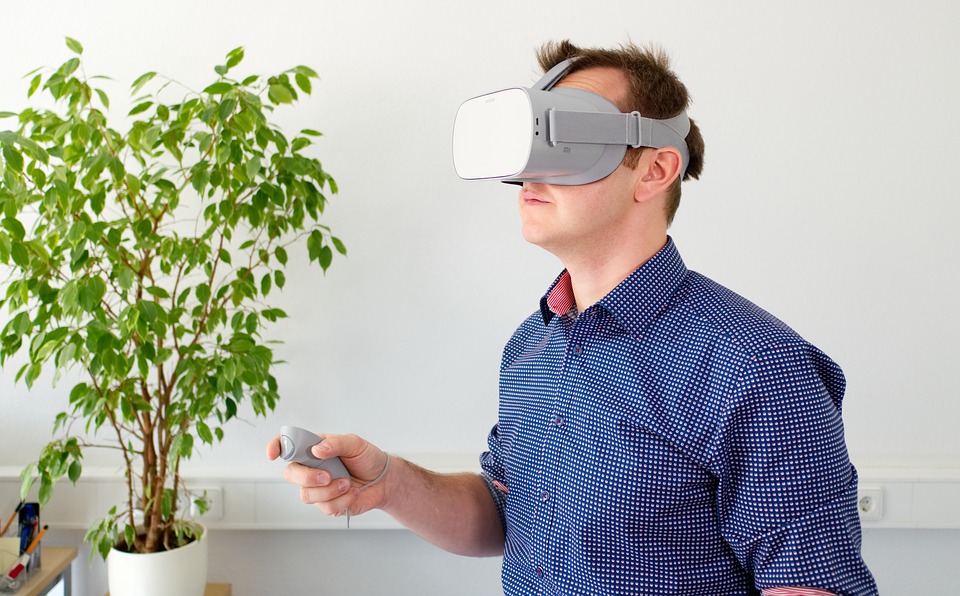 In a study conducted at Cedars-Sinai Medical Center, researchers noted a 24% reduction in patients' perception of pain. And this reduction resulted from using only the immersive virtual reality tools that AppliedVR has developed. No medications or drugs are a part of that reduction in pain, which is truly remarkable. By using tools like acceptance and commitment therapy (ACT) education and biofeedback within virtual reality, health care providers can make these proven treatment options easier to access and more affordable to patients, improving their quality of their life by helping them to learn how to gain control of their chronic pain. There are additional studies underway at leading medical centers across the country tracking how virtual reality can help patients with pain management and anxiety, including the Mayo Clinic, Children's Hospital Los Angeles, George Washington University, the University of Pittsburgh Medical Center, and Weill Cornell, among others.
In October 2019, AppliedVR announced that it was awarded two grants totaling nearly $3 million a year from the National Institute on Drug Abuse to help fund studies on the effective use of VR technology as a replacement for opioids in managing acute or chronic pain in patients. The funding will be used to help with two ongoing clinical trials being conducted with the Cleveland Clinic and Geisinger. The programs are studying two of AppliedVR's new therapeutic tools, RelieVRx and EaseVRx. Even more recently, at the beginning of November 2019, the company announced a partnership with the National Cancer Institute. The study, which is being led by the Neuro-Oncology Branch of the Center for Cancer Research, will examine the use of virtual reality as a way to address the underlying anxiety that is often experienced by patients diagnosed with terminal cancer.
Pending the results of Phase 1 of the study, Phase 2 would focus on the study of treatments for anxiety among patients with brain tumors using AppliedVR's virtual reality headsets. Positive results from this study could open up the potential for virtual reality treatment for other mental and behavioral health conditions, as well as their continued use for the treatment of acute and chronic pain.