New and expectant mothers experience a unique set of needs in the healthcare system. The rise of digital health solutions has given many new moms more options to stay connected to their doctors and healthcare systems, even after giving birth and returning home.
While expectant mothers are used to frequent doctor's appointments throughout their entire pregnancy, that often changes after giving birth. Many women deal with uncertainty and a lack of information relating to their postpartum care and the care of their new baby. Digital health tools could be used to combat this lack of information—here's how.
Care for Expectant Mothers
During pregnancy, expectant mothers receive a significant amount of in-person health care and advice related to their pregnancy and unborn child. There are different health concerns for different times during pregnancy; these periods are commonly called trimesters, namely the first, second, and third trimesters. But many experts point to another period commonly lacking in the type of informed care expectant mothers have become used to experiencing.
Some have dubbed the period immediately after the birth of the child when the mother has been officially discharged from the hospital the "fourth trimester." Before this period, most mothers experience a multitude of in-person visits with their healthcare practitioners, typically once every few weeks throughout their pregnancy. Expectant mothers have their overall health, diet, exercise routines, and anything else related to a successful pregnancy monitored extensively. They also receive advice about the birth itself, including what to expect, available options for pain relief, and ways to deal with the labor experience.
Postpartum Care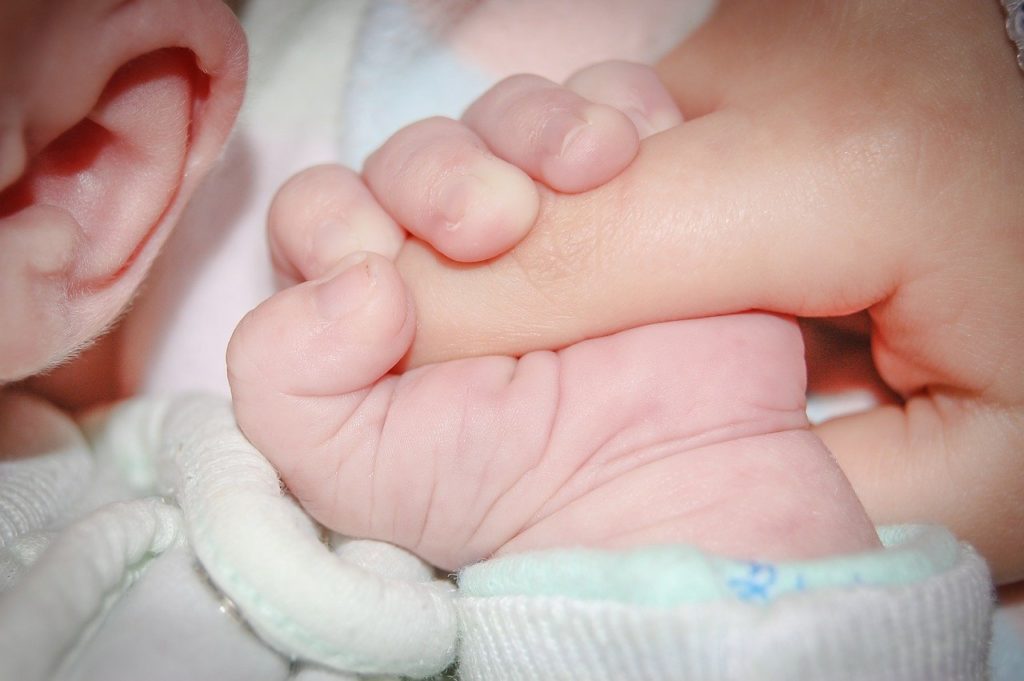 Despite this extensive access to information during their pregnancies, many mothers find that immediately after being discharged from the hospital they are overwhelmed and lacking useful and helpful medical advice. Most of the self-care and postpartum care new mothers need will take place in the home without the oversight of doctors and with very little medical advice.
Many experts believe that digital health tools could bridge this information gap and help ensure that new mothers and newborns receive the advice and care they need to stay healthy and thrive.
Each year, more than 2.5 million infants around the world die before turning 1 month old. Global infant mortality rates are around 29 deaths per 1,000 births. Digital health tools could help reduce those numbers and improve the health of newborns around the world if implemented as a complement to frontline healthcare workers.
Digital Health Solutions
Digital health tools can help lower new mother and infant mortality rates and improve the overall quality of postpartum care new moms experience. Nutrition is an important aspect of the health of expectant mothers and their infants, both during pregnancy and after birth. Wellness platforms with online and digital formats allow expectant and new mothers quick and easy access to nutritional advice from an expert nutritionist on demand. Tools like this can take the guesswork out of eating for two, and they can help new and expectant moms meet their changing nutritional requirements more easily. Good nutrition is essential to ensure the health of moms and babies.
One of the key areas for maternal health that is consistently overlooked is mental health. New and expectant moms often suffer from some form of depression, but nearly 50 percent of the time, pregnancy-associated depression goes undiagnosed and unrecognized until it is too late. Statistics report a depression rate of nearly 1 in 7 in expectant or new mothers, and maternal suicide is quickly becoming recognized as a leading cause of maternal death. For these at-risk women, access to mental health services is critical. Many mental health tools are now available in an on-demand, digital format, allowing women nearly immediate access to a mental health professional without the stigma and scheduling woes of making a traditional in-person appointment.
Another critical time for new moms and babies is during the first two weeks or so after arriving home from the hospital. Breastfeeding, in particular, is an area of uncertainty for new mothers. Despite recommendations for exclusively breastfeeding infants for the first six months of life, many moms lack the community support necessary to learn what they need to know to feed their babies. There are now some emerging digital health tools aimed at providing new mothers with a community of support for everything related to breastfeeding, including employer support, advice, and encouragement.
New and expectant mothers represent an often-underserved community that digital health tools could be used to reach and serve more adequately. Perhaps there are more focused digital health tools on the horizon.