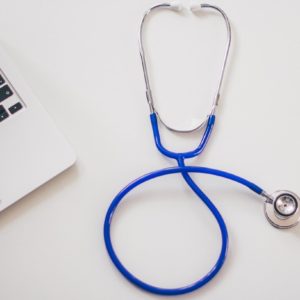 One of the key tools in healthcare technology development being explored is machine learning. This tool has been incredibly helpful in combatting the coronavirus pandemic and continues to push innovation in several different fields of medicine. Companies are teaming up with clinical leaders to continue developing new solutions. One of the newest and most exciting partnerships is between the biotechnology company AstraZeneca and Massachusetts General Hospital (MGH), one of the nation's leading healthcare institutions. The partnership aims to fine-tune and clinically validate a new digital health solution for patients.
A Closer Look at the AstraZeneca-MGH Pilot Studies
The AstraZeneca-MGH partnership will make use of the new Amaze platform designed to help in managing chronic diseases. In particular, the two will be investigating how Amaze could revolutionize the management of heart failure and asthma, which are two of the most common chronic diseases that Americans face. The Amaze platform is designed to remotely monitor enrolled patients and then identify people who might be at risk of exacerbation. This information is transmitted to a clinical care team that can then shift its approach to address complicating factors and reduce the risk of serious complications.
For patients, the process of enrolling in the program is quite easy. For the trial looking at Amaze and heart failure, patients simply enter some information on the machine learning-driven app. Then, the app feeds this data directly to a dashboard in the electronic health record that is then visible to the clinician. Patients are only eligible for the trial if they have been admitted to MGH for a diagnosis of heart failure or an exacerbation of the disease. This study is intended as a pilot for Amaze in the real-world setting. Overall, Amaze aims to increase patient engagement and facilitate easier communication with the care team. Both of these could result in better clinical outcomes for patients while also reducing the cost burden on the healthcare system.
The Promise and Challenges of the Amaze Platform
The team behind Amaze believes that the new technology could potentially transform how clinical settings manage chronic diseases and create a new paradigm for patients dealing with these problems. Once the pilot programs focusing on heart failure and asthma are completed, Massachusetts General Hospital plans to use the data collected to refine the system before expanding Amaze across several other chronic diseases across the entire Massachusetts General Hospital healthcare system. While no precedent exists for this kind of deep relationship between patients and providers using a digital app, it could serve as the basis for similar solutions in facilitating communication with other healthcare providers, ranging from pharmacists to physical therapists.
Of course, there are a number of challenges that need to be addressed before this technology is ready for widespread deployment. While the two trials will help to identify some issues, there are some key ones that will need be addressed outside of the study. The most glaring problem is the fact that elderly patients are largely those with chronic diseases that could benefit from tracking with AMAZE. However, elderly patients do not always have the tech savviness they would need to use such an app. A similar issue is the fact that not all patients have access to a smartphone or regular Internet service, especially those who are older. Luckily, AstraZeneca has already begun to think about these problems and create partnerships that could help. For example, the company has begun speaking to local governments about what is feasible. These talks are still in their early stages.
The Future of App-Based Chronic Disease Management
AstraZeneca is not the only company that is engineering tools to drive greater engagement between patients and clinicians, particularly in the field of chronic disease. For example, Ochsner Health in Louisiana is making it possible for patients to submit the digital reading they get at home to their electronic health records using a smartphone or tablet. The care team can then access this information in order to make better decisions in terms of care. The data collected in this way can be used to facilitate better lifestyle coaching, in addition to medication management. Moreover, the data could eventually be used to predict when a person is at risk of an exacerbation, similar to the Amaze tool. Such tools could prove vital to the health of people with not only the conditions already mentioned, but also chronic obstructive pulmonary disease, kidney problems, and diabetes.
Moving forward, it will be interesting to see how apps like Amaze and those from other organizations become integrated into the healthcare system. The AstraZeneca-MGH pilot program is expected to provide some great insights into what the path forward with this technology will look like.