Already, 2020 has proven to be an interesting year for the pharma and biotech industries, with the spread of COVID-19 challenging companies to develop new treatments at a rapid pace.
Here is a look at the state of the pharmaceutical industry in 2020, including the major players and one of the most dominant trends shaping the industry: the use of artificial intelligence (AI) for drug discovery. At the end of the day the largest measure to determine success should be are we improving patient outcomes, saving lives, and in the short term helping us through this global pandemic.
The market size
Amid the global COVID-19 pandemic, the pharmaceutical market is set to reach $1,310 billion (or $1.3 trillion if you prefer) by the end of 2020, for a CAGR of 4%. This number is only slightly lower than projections that came before the outbreak, which estimated that the market would reach $1,316 billion. North America will again lead in market share for the year, particularly as COVID-19 cases continue to increase across the continent.
Governments have poured massive funds into biomedical research and development, but the pandemic has disrupted supply chains for active pharmaceutical ingredients (APIs). China is the largest producer of APIs and India is the largest producer of generic drugs, and export restrictions and quotas have hampered global movement of these products.
Landscape of the pharma industry
Johnson & Johnson is the world's largest pharmaceutical company by 2019 revenue. Though it focuses on a wide array of healthcare products and services, the group's pharmaceutical division is its most lucrative, thanks to an increase in its immunology and oncology sales. Between 2018 and 2019, J&J saw its revenue grow by $500 million to $82.1 billion. In 2020, revenue will reach $86.6 billion.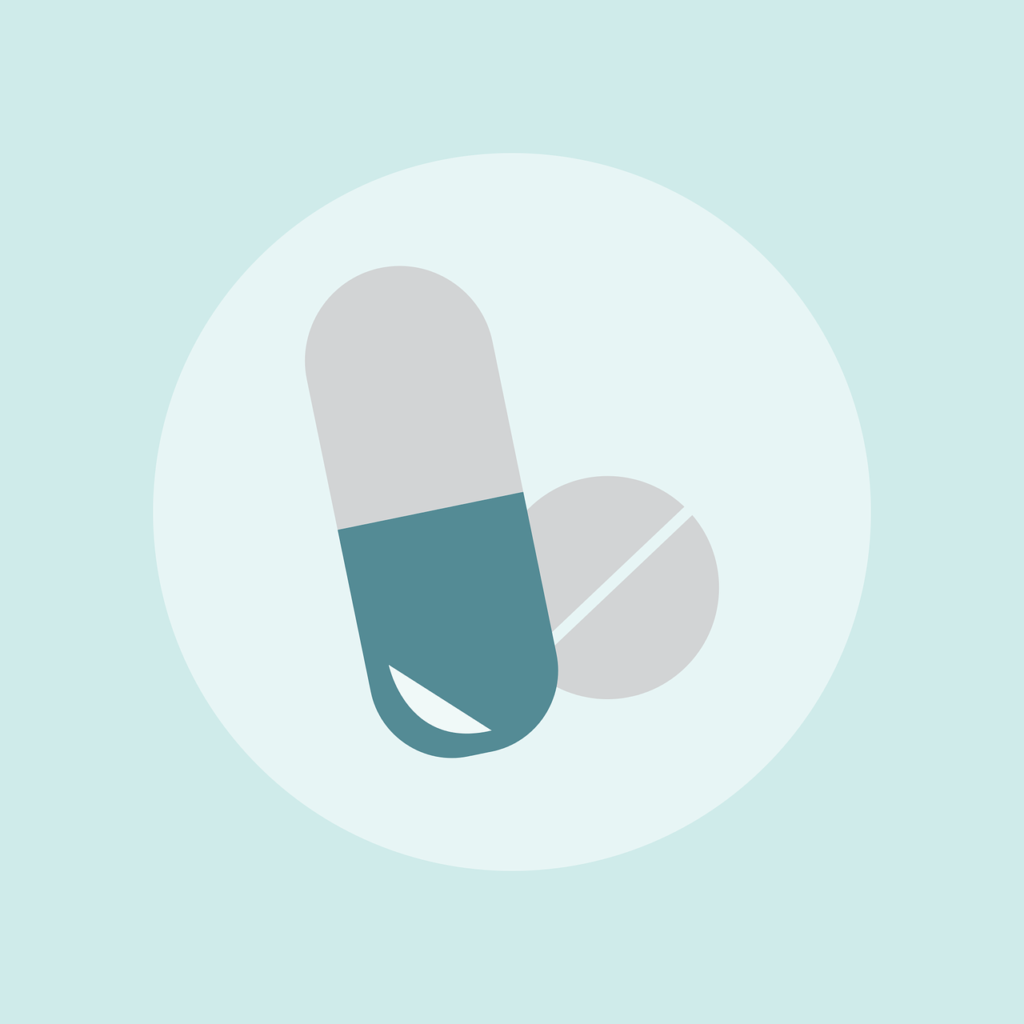 The company with the second-highest revenue is Roche, whose sales totaled $63 billion in 2019 after a year of ups and downs. Roche took a blow after several biosimilars hit the market, threatening its most popular drugs. The majority of Roche's revenue comes from its cancer drugs; sales for these totaled just under $20 billion for 2019. 2020 promises to be another challenging year for the company as competitors roll out more biosimilars. However, Fortune ranked Roche at the top of its list of innovative companies in 2020, thanks to its recent FDA approvals, clinical data successes, and immune checkpoint inhibitor Tecentriq.
Pfizer had the third-highest revenue in 2019, taking in $51.75 billion. The company saw its profits fall by nearly $2 billion from 2018, thanks to the introduction of biosimilars and the expiration of its patent for Lyrica. However, the future may be better for Pfizer with its acquisition of Array BioPharma, signaling its focus on oncology.
Next comes Novartis, with revenue of $47.45 billion in 2019 and several new products announced, including treatments for sickle cell anemia, multiple sclerosis, breast cancer, and spinal muscular atrophy. The fifth largest pharmaceutical company by 2019 revenue is Merck & Co., whose revenue grew significantly from $42.29 in 2018 to $46.84 billion, driven in part by its "superstar" immuno-oncology drug Keytruda.
The trends
Of all emerging trends in pharmaceuticals, artificial intelligence (AI) will have perhaps the greatest impact on the industry in 2020 and beyond. A 2019 report from Grand View Research, Inc., estimates that the AI in healthcare market will experience a CAGR of 41.5% over the next five years. In 2025, this market segment will be worth $31.3 billion. The use of AI in healthcare is driven by the need to reduce costs, the demand for precision medicine, and the growing access to big data, which requires AI to analyze.
The impact of AI on drug discovery
Drug discovery is an area within medicine and healthcare where AI is having a particularly significant impact. Conventional drug discovery is extremely costly—the price tag for developing a new treatment is about $2.6 billion, and the entire process can take over a decade. In addition, much of that money is essentially wasted, because nine out of ten drug candidates fail at some point in the process from clinical research to FDA approval.
In contrast, AI can be used to reduce costs and speed up the drug development process considerably. AI excels at recognizing patterns in vast amounts of data, so the technology can be used to generate new drug candidates, repurpose existing ones, establish biomarkers, identify biological targets, and aggregate and synthesize existing research.
Partnerships & breakout AI drug discovery companies
Both startups and pharma giants like Pfizer, Merck, Novartis, and Eli Lilly, among others, are using AI to streamline the drug discovery process. IBM, Microsoft, and Google are also contributing technology. For instance, Novartis & Microsoft announced a partnership in fall 2019 to create an "AI innovation lab" to experiment and scale AI-based solutions for drug discovery. In addition, Amgen, AstraZeneca, GlaxoSmithKline, Johnson & Johnson, and several others have joined with MIT in the Machine Learning for Pharmaceutical Discovery and Synthesis Consortium, which will focus on developing software to automate small molecule discovery.
Some breakout AI drug discovery companies include:
Repurpose.AI works to deliver innovative drug candidates in a matter of days rather than decades, while reducing cost-to-market by as much as $1 billion. The company relies on its AI-based Digital Chemistry Platform to reduce wet chemistry validation requirements and find new drug-target combinations quickly. Its pipeline includes a remarkable 148 unique clinical assets with 13 in the pre-clinical stage, two in Phase 2 and one in Phase 3. The company acquired $5 million in seed funding in December 2019. In June 2020, it announced a partnership with the Scripps Research Institute to use the company's platform to discover drug candidates for COVID-19.
With two clinical assets of its own in the Phase 1 stage and around 50 in the pre-clinical stage, the company takes a target-agnostic approach to drug discovery, utilizing both a "wet" experimental biology lab and "dry" computational lab to identify new treatments. Last July, Recursion raised $121 million in a Series C round led by Scottish Mortgage Investment Trust.
Pharnext is known for its Pleotherapy drug discovery approach, which uses genomic data to identify thousands of molecules possibly involved in a disease and find synergistic combinations of existing drugs approved for unrelated indications. This approach was used to develop a therapy for Charcot-Marie-Tooth disease that was granted Fast Track status by the FDA, and a therapy for Alzheimer's that is currently in Phase 2 trials. The company also has five pre-clinical assets. It went public in 2016 and has a market cap of $76 million.
twoXAR uses its proprietary AI system to derive new insights that others have not pursued in certain disease areas. The company has a pipeline of potential therapies in the discovery and preclinical stages for over 18 disease programs; 12 are wholly owned by twoXAR and six are licensed to other companies. It generates revenue through SaaS licensing. In addition, twoXAR last raised $10 million in a 2018 Series A funding round.
BioXcel uses AI to develop treatments for immuno-oncology and neurological disorders. It has two unique clinical assets. BXCL501 is currently in Phase 3 trials for the treatment of acute agitation in schizophrenia and bipolar disorder, and in Phase 1b/2 trials for the treatment of acute agitation in dementia. Meanwhile, BioXcel's immuno-oncology drug BXCL701 is in Phase 2 trials for neuroendocrine prostate cancer. The company went public in 2018 and now has a market cap of $75 million.
Insilico is leveraging AI to identify disease signatures and promising targets for molecules that already exist or can be developed de novo. The company published research in Nature Biotechnology showing how its AI-based process could develop 30,000 small molecules, synthesize a handful of the most promising, and run them through in vitro testing—all in a few weeks. In 2019, Insilico raised $37 million in Series B funding. It is currently generating revenue via SaaS licensing.
I am personally really interested to hear thoughts on how everyone thinks that companies can help us save lives, improve patient outcomes, and short term help us through this pandemic.