Fitness apps have huge appeal across many different generations and demographics. Plenty of people want to get fit and lose weight. As the digital health wave continues, there are sure to be no shortage of weight loss and fitness apps available for your mobile devices.
The popularity of wearables hasn't diminished, either. FitBits and other wearables are more than just a fitness tool. They've become fashionable accessories and status symbols for many people across the world. But even without wearables, most mobile phones come with some type of fitness app preloaded.
In the age of digital tracking, people want an easy and convenient way to track their food, water, sleep, and activity levels. Health insurance companies and business are investing in these technologies, too, often offering discounts and incentives for meeting a threshold for "step" goals or other types of fitness metrics.
But the real question is this: do they really work? Are people actually getting a noticeable health benefit from using these fitness apps? Have they helped people lose real weight? Those are the questions we will explore.
What's the Big Deal?
Fitness apps are popular because they are usually inexpensive, convenient, and user-friendly. If you're someone that struggles to make time to get to the gym, then fitness apps might be the solution for you!
With simple (and often free or low-cost) apps, you can access a variety of convenient workouts of all types, often with the ability to specify the types of equipment you have available to you. If you don't have any equipment, or just a few simple weights, you can tell the app that and get a selection of workouts tailored just for what you want.
The affordability factor is also important to people. Think about the cost of working with a personal trainer. Many gyms offer a free session with a trainer when you join. After that, you'll be responsible for paying the trainer (which costs as much as $100 per session) while still maintaining the cost of that gym membership.
That money adds up quickly, and people often stop working out completely or don't spend time in the gym as regularly as they want. Fitness apps are typically either free or available at an extremely low cost. This makes it a no-brainer for those looking for an affordable workout experience.
Different fitness apps also come with options for varying experience levels. Whether you're a beginner or you work out regularly, there's an app that can work for you. Especially for beginners, fitness apps can be an excellent way to start. Going into a gym for the first time can be intimidating. With a fitness app, you can work out from the convenience of your living room, and no one has to be there to watch.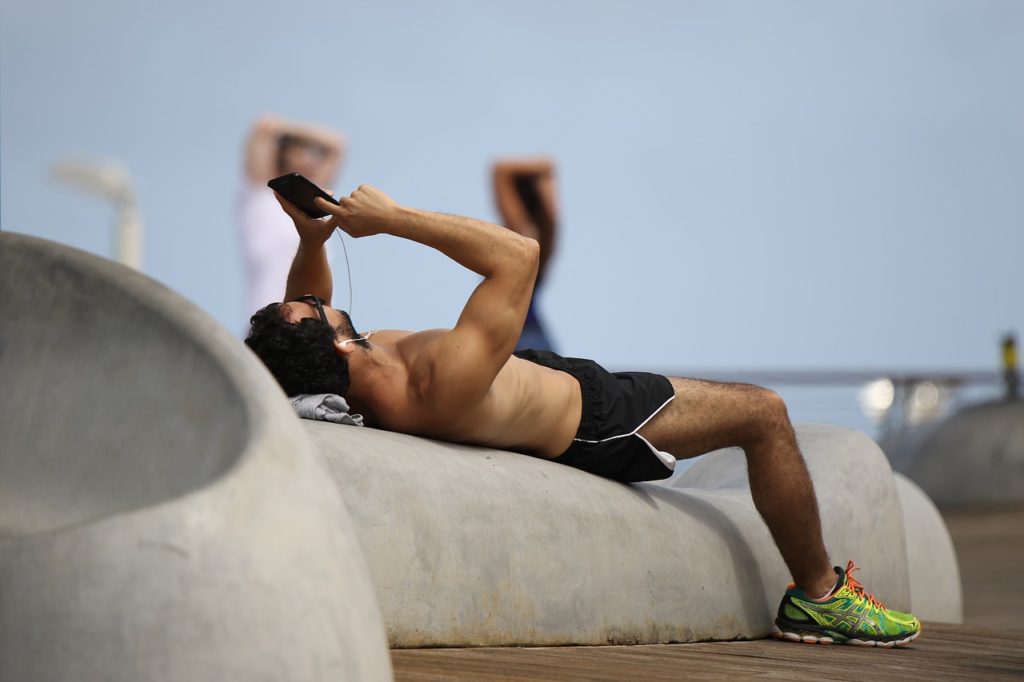 Motivation
Often, people lose interest in their health and fitness goals quickly. It can take time to see real results from those weekly gym visits, which can cause people to abandon their workouts. Fitness apps can combat that in a variety of unique ways.
Many apps are using gaming aspects to add interest and motivational factors to their interfaces. Your app might allow you to gain points by completing different activities, or even offer an immersive audio experience that can make you feel like you're running in a particular setting (think running from zombies!). These aspects can make people more likely to keep up with their routines.
The feedback from your mobile device can help as well. Many of these apps offer notifications to remind you to get moving or start a workout. Though not effective for everyone (after all, we get sometimes hundreds of notifications each day), some people love that extra level of encouragement.
Social Tools
Other fitness apps are taking the engagement factor to the next level by integrating a social media aspect into their fitness tools. With some apps, you can create a profile, much like you would on Facebook or Twitter, and post updates, selfies, and interact with your virtual 'friends' in competitions or challenges.
There are apps that allow you to create teams and pursue a group fitness goal, or you can just strive to wind up on the leaderboard and see how you stack up against people all around the world. This competitive and social aspect to workouts and weight loss tracking can give you that extra inspirational edge and a little more encouragement to help you achieve those goals!
Generally, when it comes to the effectiveness of these fitness and weight loss tools, the benefits you gain will increase in proportion to your level of engagement. In other words, they work, but only if you use them consistently. So, get out there and start working on your fitness. It's as simple as opening up that fitness app on your phone.